Creating a space for students
We at Emmanuel believe strongly that the next generation has an opportunity to impact our community for the better. But to do that, they need a place to belong, connect, and be mentored well. We want to help with that by turning a part of our church building into a drop-in centre for students to come after school.
This centre will be fully equipped with a workspace to do homework, lounge areas to connect with friends and mentors, a multi-purpose space fully equipped with sound and media equipment that students can be trained on, an indoor/outdoor patio to hang out at, and an outdoor basketball/hockey court. This space will create a place where teenagers from our community can belong and be invested into to help them reach their full potential.
Here's some renderings of what it might look like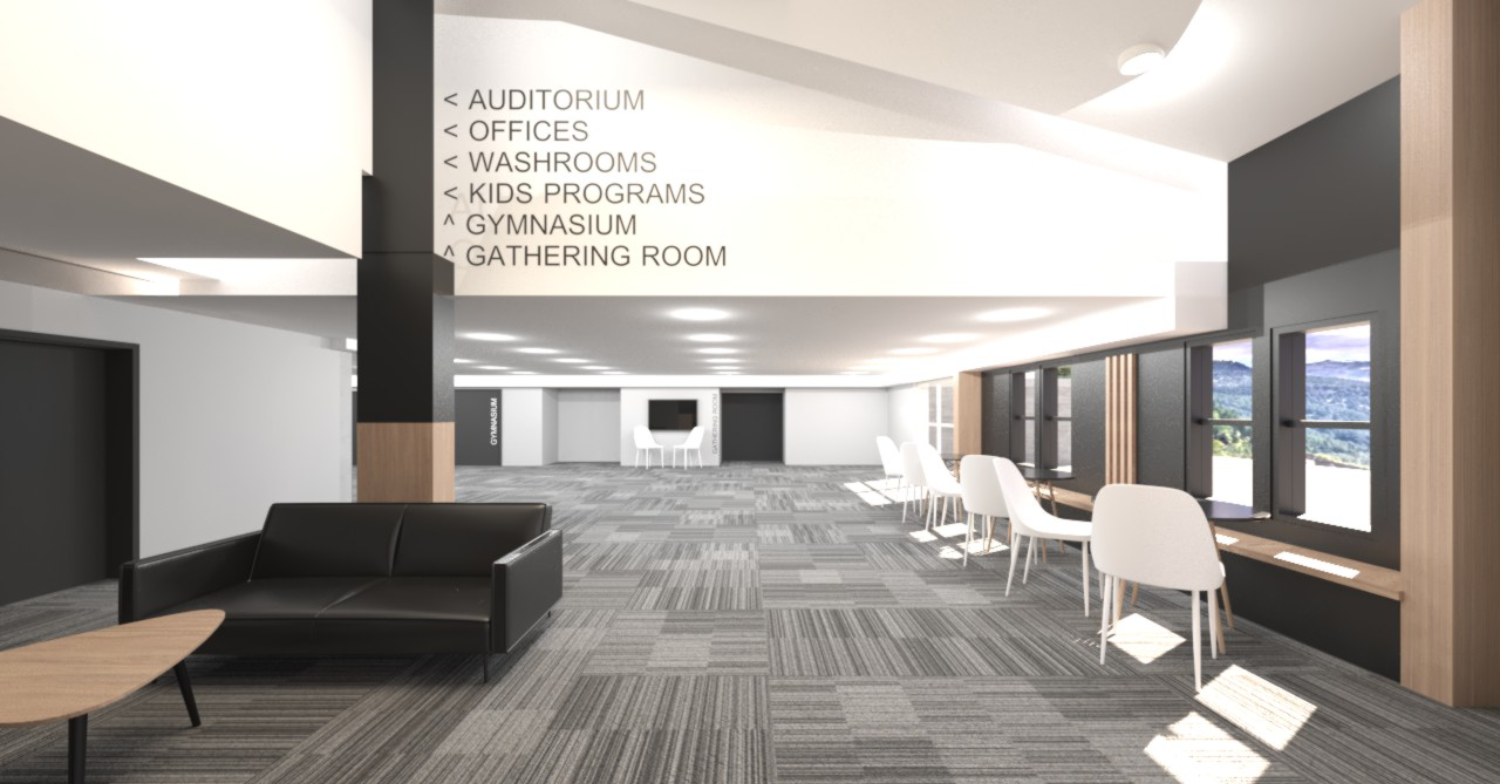 Hub bottle fundraiser
We are currently collecting bottles as a way to fundraise for our Hub reno! Just drop off your empty cans & bottles to the chapel and we will take them back for you! If possible, please make sure they are in a clear plastic bag.